This vintage magazine page features The Story of a Cheap Christmas Tree. The page includes illustrations of Santa, a decorated tree and a line up of toys. The story is about two young girls who combine their Christmas spending money to purchase a tree, decorations and gifts for their baby brother. The page is from the December 1900 issue of The Designer magazine.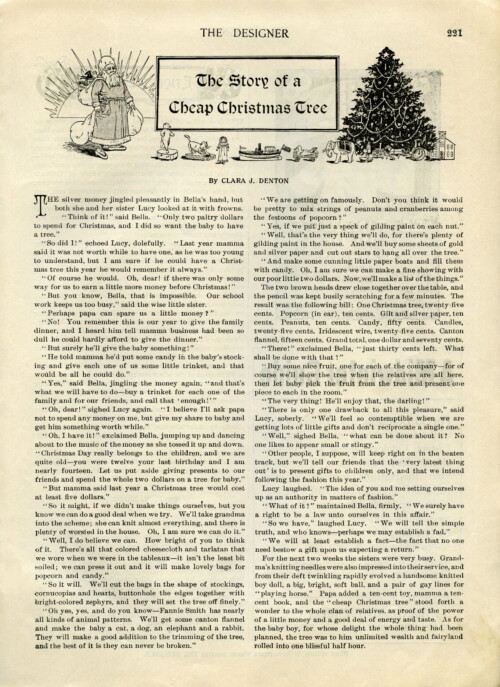 Here is a black and white clip art version of the combined illustrations from the page (image below is larger than it appears in this preview).

And a clip art illustration of Santa without the sun in the background.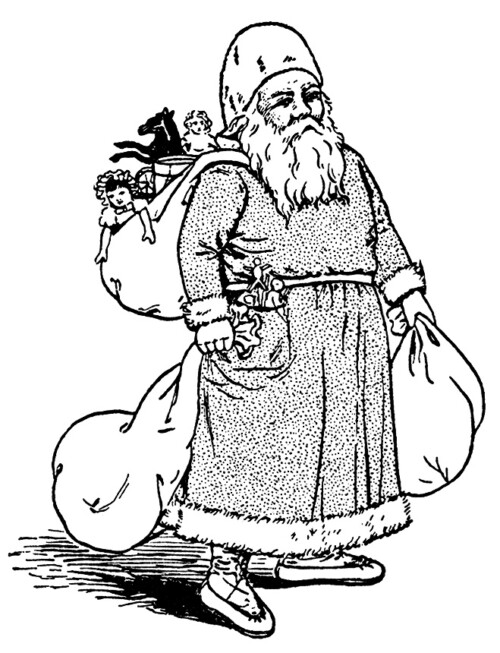 Click on images to enlarge.