Here is a vintage catalogue advertisement for an antique berry or preserve dish. This beautiful dish was crystal glass with quadruple plate embossed cover and rim around base. It was 4 inches high and cost $1.98.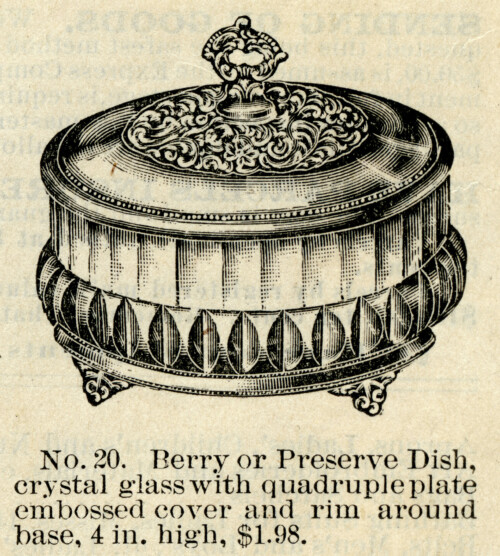 Here is a black and white clip art version of the dish.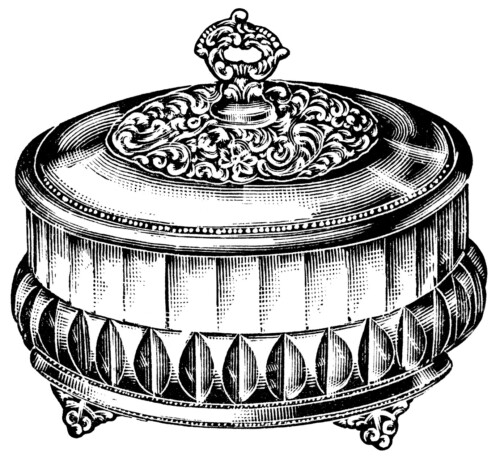 The illustration is from the Koch & Co. Spring and Summer 1898 Fashion Catalogue.
Click on images to enlarge.