This beautiful three-piece vintage embroidery pattern includes butterflies, flowers and leaves. The original pattern was intended for a shirtwaist, front, collar and cuffs. The magazine article I scanned this illustration from suggests that an excellent effect for this pattern is to have the leaves and petals solid, the center of the flowers eyelet work, and the edging of the butterflies done in buttonhole stitch. The ovals in the upper wings eyelet work, and French knots in the lower wings.
In addition to being used as a pattern for embroidery, this lovely design can also be printed and colored, used for handmade cards, graphic design or other creative uses.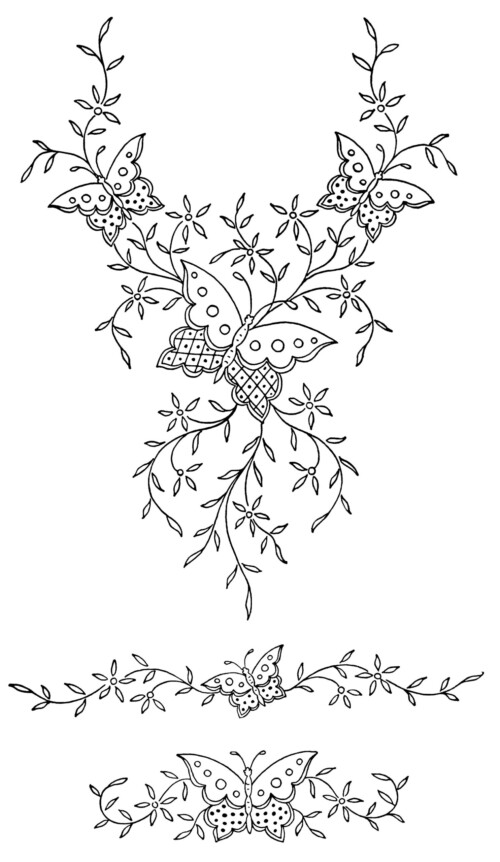 The image is from the September 1907 issue of the magazine Pictorial Review.
Click on image to enlarge.