Here is an elegant Victorian ladies' hand-held fan. The accordion part of the fan is decorated with images of butterflies and delicate branches with leaves. The hand-held part of the fan is elaborately designed and finished with two long strings attached to the bottom. There is a tassel at the end of each of the strings. The image is from Gaskell's Compendium of Forms Educational Social Legal and Commercial, 1880.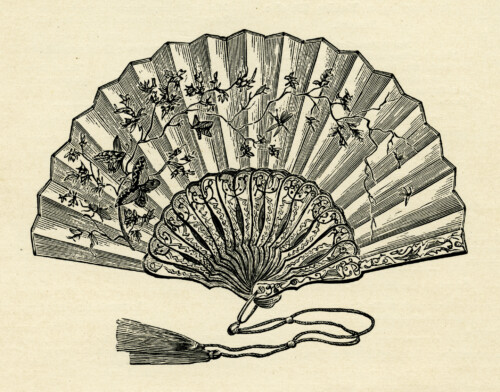 Here is a black and white clip art version of the fan.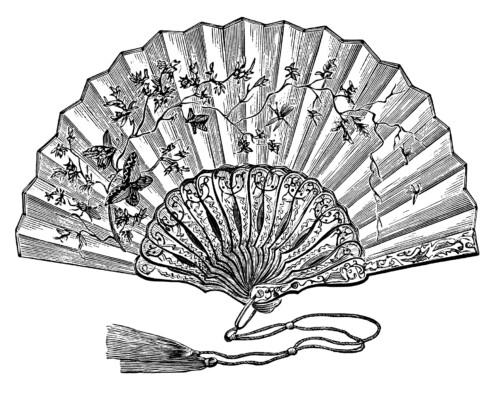 Click on images to enlarge.