This lovely vintage postcard image features a Victorian girl in a white dress and yellow straw hat. She is spilling a basket of beautiful flowers as she walks along a path of grass. Perhaps she is a flower girl at a wedding. The message on the bottom of the card is: To the One I Love.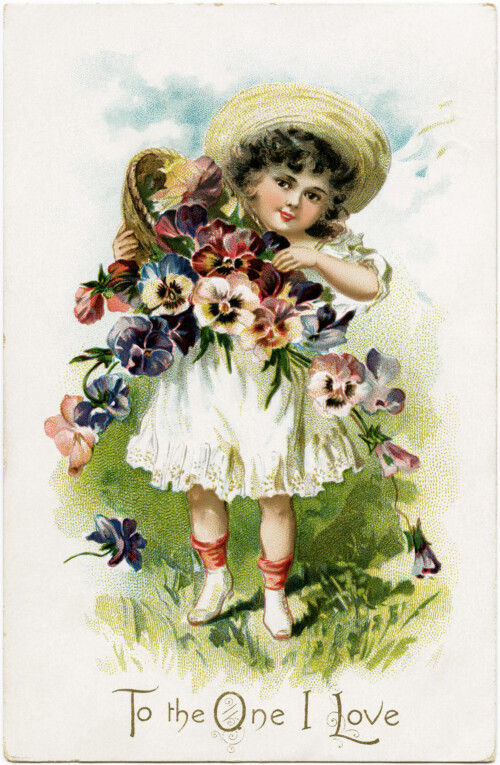 For additional creative options, here is the image without the text.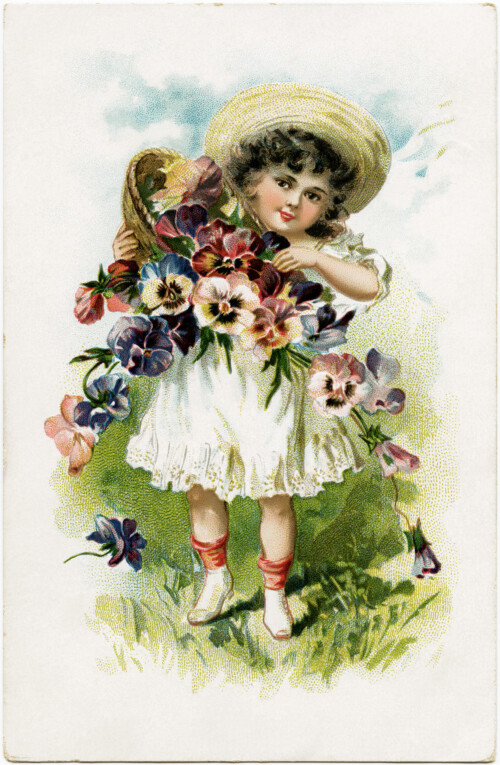 Click on images to enlarge.