This vintage page includes a guide for drawing an elephant and instructions for A Jumbo Party which essentially is a game of pin the trunk on the elephant while blindfolded. Also on this page is a poem titled, Counting the Raindrops. The page is from the January 1890 issue of the American Agriculturist magazine.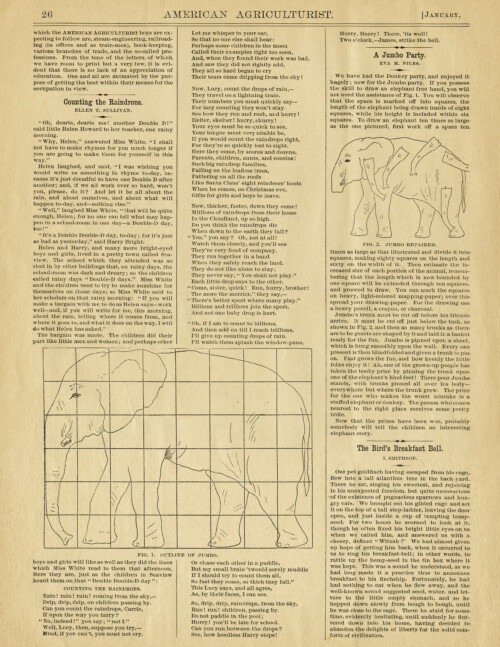 Here is a black and white clip art version of the elephant from the page with the drawing guide of squares removed.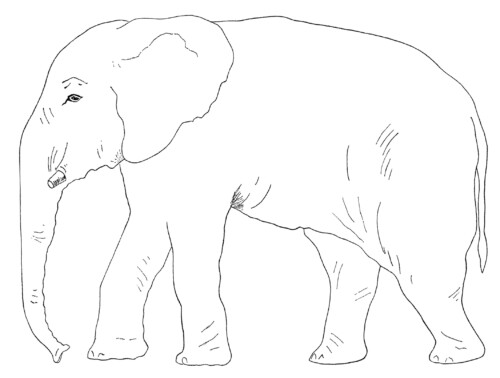 Click on images to enlarge.