There are six pairs of unique, ornate, beautiful antique scissors on this digital collage sheet. I collected the scissors for this page from engravings I scanned from The Art Journal Illustrated Catalogue, published for the proprietors, by George Virtue in London, 1851.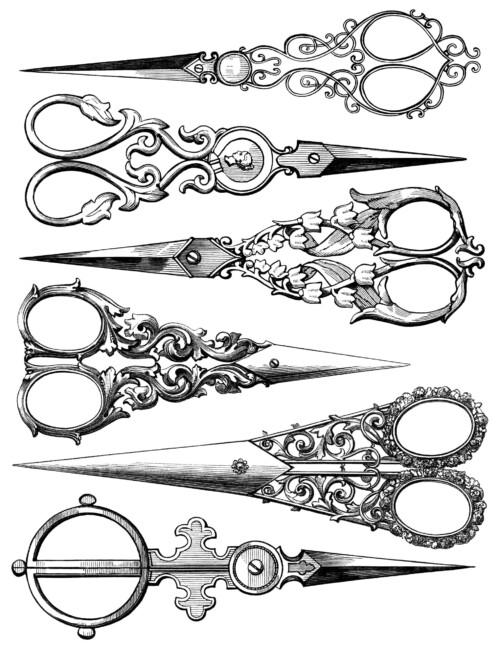 Click on image to enlarge.
This image is also available in png (transparent) format in my Etsy shop
here.