This old catalogue listing includes three beautiful cuckoo clocks that were imported from Germany. I previously uploaded the middle clock as a black and white image (before I decided to include my original scan from the catalogue). That image is available on my blog here.

Here are the remaining two cuckoo clocks converted to black and white clip art images.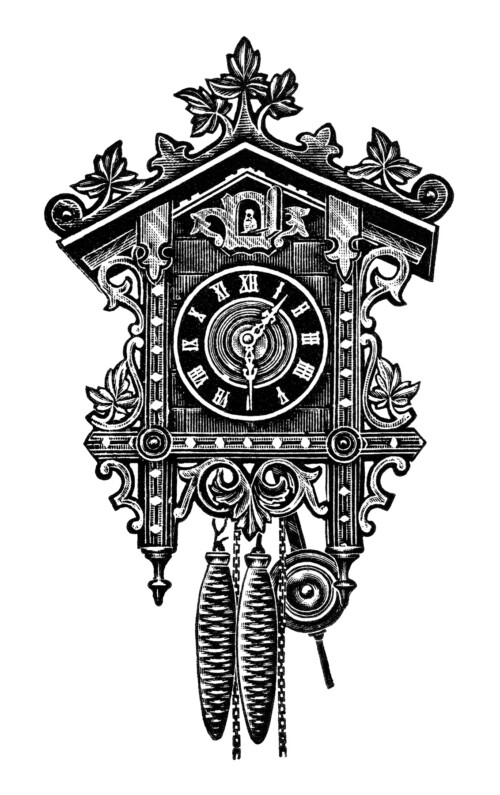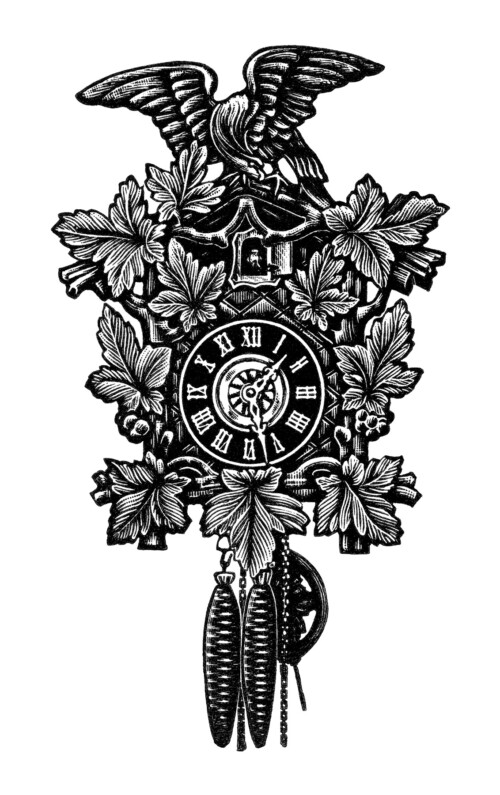 The images are from the Universal Home Furnishers catalogue published by the Spiegel May Stern Co. in 1908.
Click on images to enlarge.