This quirky Fancy Calendar is a bespectacled moon face made from pumpkin, pumpkin seeds, corn husks and ribbon. The day of the week and the month of the year are in the lenses of the eyeglasses and the numerical day of the month is in an opening below the mouth. This vintage image is from the January 1896 issue of The Delineator magazine.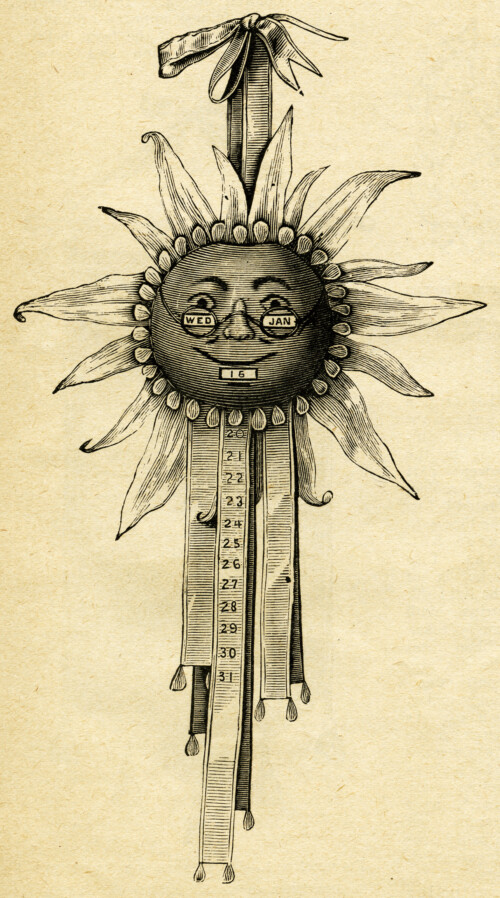 I found the description for the Fancy Calendar interesting so I've digitally cut it out of the magazine for you as well. If you make this calendar, I would love to see a photo!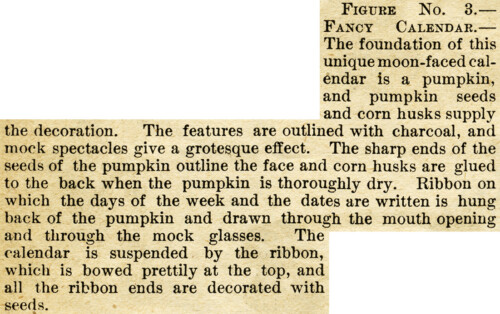 Here is a black and white clip art version of the Fancy Calendar.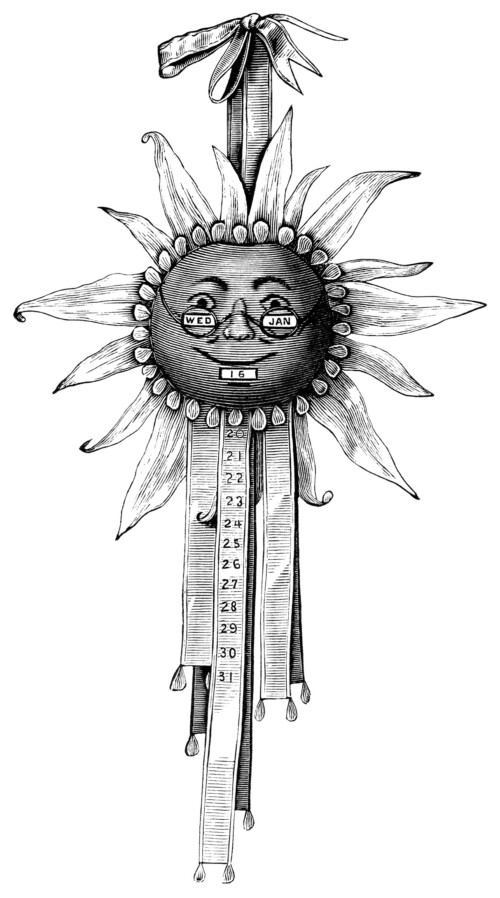 Click on images to enlarge.