Here is a page from Little Baby's Big Days by Edith Truman Woolf, 1916. This shabby page reflects the poor condition of my copy of the book. I like the grungy pages though so I've included my original scan for those that like this look as well.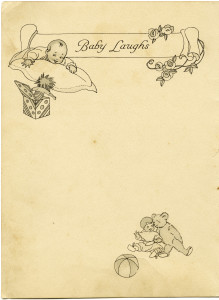 Here is the cleaned up heading and images from the page. 
Plus a modified version of the banner.
Click on images to enlarge.