I have been busy having fun in Photoshop this morning. I've finished restoring another vintage image by Catherine Klein, from my book, "Rubies from Byron", 1895.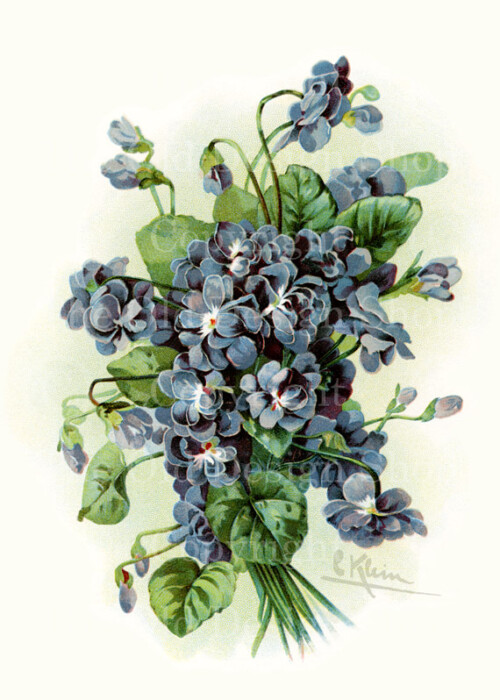 The image is linked.
Available in the Floral Images section of my Etsy shop here.
I'm going to take a break now and go out for lunch with two of my sisters. Have a marvelous day!
Julie